Thunder tiger: COUGAR PS3i 2.4GHz 3CH Digital radio system
The new ACE RC Cougar PS3i 2.4GHz radio system is designed with the latest wireless and Thunder Tiger advanced-programming technologies.
With spread spectrum and smart frequency-hopping system, the radio delivers precise & reliable control without interference risks .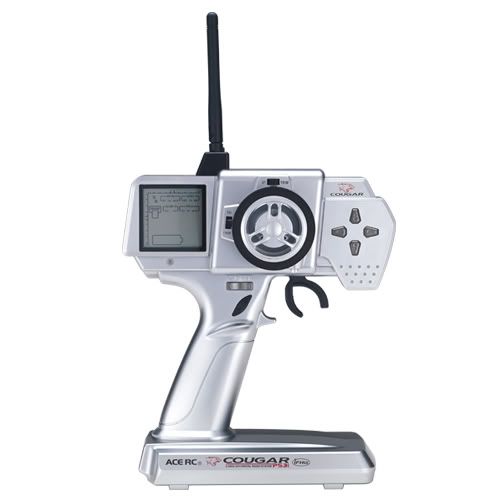 The Cougar PS3i pistol radio is configured for operating surface R/C models and features 10-models memory slots, a large LCD display, digital trims, AUX channel 3 buttons, and many more advanced programming functions.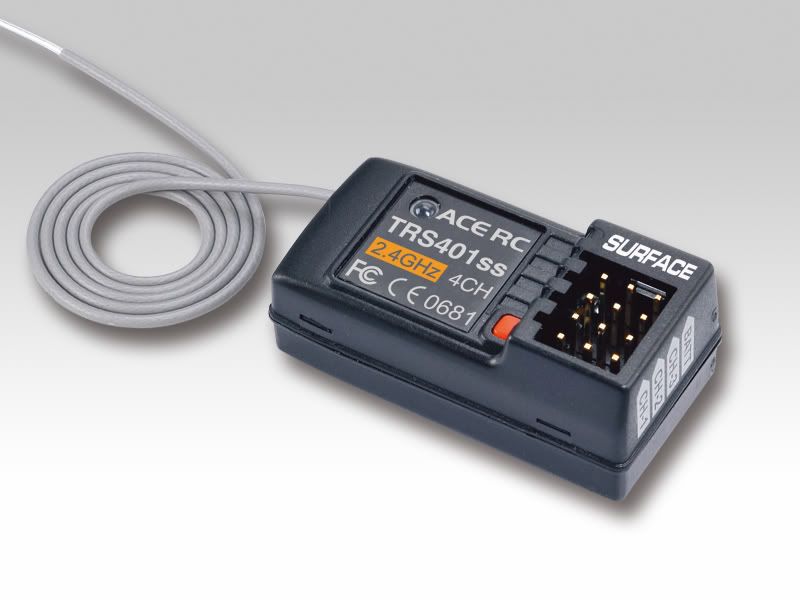 IBDC-Interactive Bi-Direction Communication
Uses standard transceiver chips for interactive bi-direction communication between Tx/Rx.
FHSS-Frequency hopping spread spectrum
Advanced frequency-hopping program on the spread spectrum base for added safety,reliability and virtually interference-free communication.
SIBL-Security ID binding link
A binding feature is included in the ACE RC 2.4GHz spread spectrum system to ensure the transmitter and receiver only bind to each other and prevent interferences from other controllers.
FSPC-Failsafe programmable individual channel
In extremely rare circumstances where signal loss is encountered,the system features a failsafe program allowing individual channel to restore back to initial settings.
Configuration Pistol Grip
Frequencies(MHz) 2.4GHz
Channel Encoder 3Ch
Modulation GFSK
Current Drian(mA @V) 130mA@9.6V
Channel Spacing(KHz / db)
Power Requirement(V) 9.6V/8 cell AA Battery
Display LCD
Mode Memory 10
Trainer/Simulator Port
Mixing Function
Servo Reverse CH1~CH3
Dimension(mm / in.) 220x99x182mm/8.66x3.89x7.16in
Weight(g / oz.) 443g/15.59oz
bron: www.thundertiger.com