New Heavy Duty Front Bumper for MCD Race Runner & Evo 2
The original Race Runner and the new Evo 2 Race Runners were delivered with a really nice engraved alloy front bumper. The Sport Evo 2 did not have any sort of front bumper included.
Unfortunately the alloy front bumper is illegal to race, and it is also a little narrow to give maximum protection to the front of the car during racing or "bashing". No car can race without a suitable front bumper either - so this new part solves both problems.

Our new King Cobra front bumper is made from a very strong 6mm thick (unbreakable?) plastic material, and we have also made it wider to protect the front of the car from accident damge.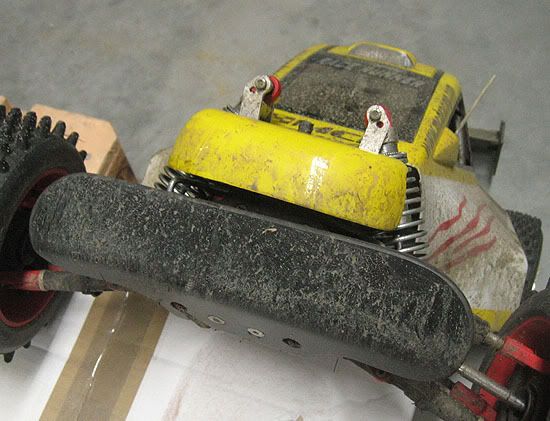 The bumper is very strong ( see the pictures of my own Evo 2 Race Runner following the Wakefield race yesterday) and makes the car comply fully with all known safety regulations.

Please note, the inside appearance of the bumper along the bend will never be the prettiest thing you have ever seen. Fortunately when fitted to the car this part cannot be seen, but the extreme heat needed to bend this plastic into shape also scars it along the inside crease line to some degree.

This is a small cosmetic point that will probably never be seen once fitted - but still important for you to know about before you buy one.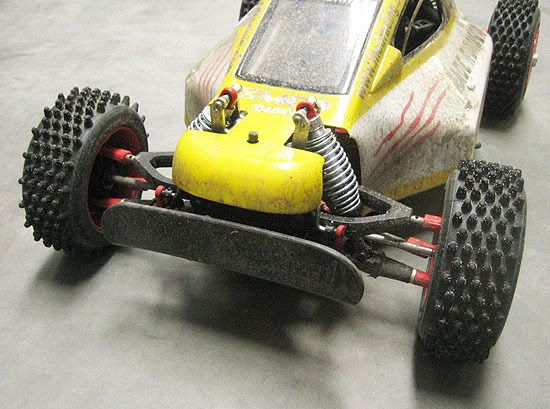 The new Evo 3 Race Runner comes with its own moulded front bumper, and so is legal to race straight from the box - but we will make an Evo 3 version of this heavy duty bumper to fit that too once a few more are out and racing on the circuits.

The bumper is part number KCR088, and sells for just £20.00 including vat here in the UK.
bron: www.kingcobra.co.uk